Correctly weatherizing your home involves more than just weather-stripping your doors and windows. Get the scoop in this guide.
Pipes, faucets, cars—these are all things that can leak. But did you know you can also have a leaky house?
It's true. Home air leaks can waste up to 40% of the energy you use for heating and cooling (1)!
Houses that haven't been weatherproofed have air leaks, and they can make your house feel brutally uncomfortable in both summer and winter.
So what can you do about this uncomfortable, energy-wasting problem?
Well, that's where weatherization comes in. Whole-house weatherization improves your comfort level and the energy efficiency of your home. Sealed can connect you to the right, highly vetted contractor for your home. Tap here to get started.
Here's what you'll cover in this guide:
A newsletter for homeowners filled with actual, actionable solutions for uncomfortable, inefficient houses.
What is weatherization?
Weatherization (also called weatherproofing or winterizing) is the process of protecting a home's interior from outside elements like moisture, cold air in winter, hot, humid air in summer, and even sun, snow, and ice damage.
Weatherization works like a protective shield around your home that helps keep you comfortable regardless of the season. It also eases the cost burden of energy waste that comes with poorly insulated and "leaky" houses.
(What's a leaky house? We're glad you asked. It's a house that hasn't had all the gaps, seams, and cracks—aka air leaks—that cause cold drafts and stuffy air closed up via air sealing.)
Why is weatherization important?
For starters, weatherization essentially "winter proofs" or "weather proofs" your house. But it also works to "summer proof" your house, too.
Weatherization stops unwanted chills from seeping into your home via windows and doors in the winter months. Also, weatherized, insulated, or sealed windows, doors, crawlspaces, floors, and attics block heat from escaping.
In the summer, weatherizing your home helps prevent uneven temperatures and keeps things cool and comfortable in your home even when outside's a scorcher. It also helps manage moisture levels in your home on those extra-humid summer days.
Here are a few key reasons why weatherizing your home is important:
It helps your home feel more comfortable year round.
It cuts energy waste and can help reduce high energy bills.
It's proven to improve the air quality in your home, according to the EPA.
It can help protect your home from damage, like ice dams. (Find out how air sealing and insulation help prevent ice dams!)
It helps control moisture levels in your house and reduce your chances of mold or mildew issues.
It can decrease potential illnesses caused by houses that get too cold in the winter or too warm in the summer (2).
And if you're still not convinced, these energy efficient home improvements can even potentially increase your home's value.
But whole-home weatherization has even more benefits. And it's definitely a good investment.
Why?
We found that 49% of homeowners don't know that most energy waste is related to heating and air conditioning.
It's the biggest energy-waster in your home, and this problem is caused by a lack of whole-home weatherization… air leaks and underinsulated areas in your home directly cause you to waste large amounts of heating and cooling energy.
Even more shocking is that weatherization can make huge improvements in heating and cooling energy waste in your home: Air sealing and insulation upgrades can produce energy savings ranging from 10 to 45% (3).
For a quick visual of how this works, check out this video.
How to weatherize your home
It can be a challenge to know where to start when you first decide to weatherize your home. Luckily, we've done the research for you.
Regardless of your house's unique needs, whole-home, top-to-bottom weatherization almost always begins with an energy audit or home energy assessment.
An energy audit is the best way to find out exactly where your home is wasting energy and how you can potentially save money on your energy bill.

These assessments can be done by a pro, or in some cases, you can do a basic DIY energy audit.
Here are some of the weatherization upgrades you may need after an audit: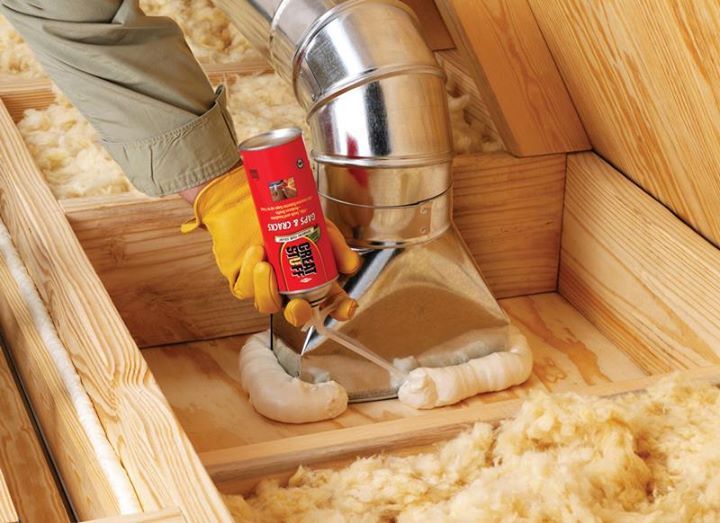 Air sealing
Reducing drafts in a home can save between 10% and 20% of energy per year. Plus, your home will be much more comfortable after (4).
Improved ventilation
Each appliance in your home has a certain amount of air it needs to work properly, and in homes that run on natural gas, propane, or heating oil, this competition for air can cause a pretty unhealthy ventilation problem.
And proper ventilation is needed to get all that extra humidity from showers and work in the kitchen out of your house. Ventilation techs can help fix your issue and clean up your air supply in the process.
Insulation upgrades
Poor insulation can lead to drafty rooms and uneven temperatures in your house. But it also can cause a shorter roof lifespan, damage from ice dams, moisture intrusion, and more.
When you upgrade your home's insulation, it stays warmer in the winter and cooler in the summer, but your home's structure also stays healthier, too. It's a win for you and your house. Tap here to learn about federal insulation tax credits and rebates.
Fix moisture levels
Too much moisture in your home can lead to mold and, you guessed it, more energy waste because your AC system has to overwork itself to remove excess humidity. But weatherizing your house can reduce outside air intake (and outdoor moisture intake) and help mitigate a too humid house.
Checking your HVAC system
It's an often-forgotten truth that air filters can be a significant part of energy waste, healthy air and comfort in your home. Keeping your filters up-to-date is a low budget, sure-fire way to help your entire home run at—and feel—its best.
And beyond your filters, now's a better time than any to make sure your HVAC system is running as it should.
Did you know that 20 to 30% of the air that moves through the duct system in your house is lost due to leaks, holes, and poorly connected ducts? (5) It's bad news, but it's true.
In our work with hundreds of homes, we've seen that whole-house weatherization improvements that include energy efficient insulation, air sealing (including duct repairs) plus modern HVAC upgrades can cut a home's energy use by 50%! Find out how long A/C units last here.
Overall, whole-home weatherization is a pretty hefty undertaking. It requires some essential knowledge of building science to make sure it's done right—and to make sure you don't accidentally make your problems worse.
(How could inexperienced do-it-yourself insulation or DIY home weatherization make your issues worse? Check out this vintage YouTube video below called Grandma's House: A Tale of Weatherization supported by Energy.gov for an entertaining look.)
If you watched the above, we hope you got a good laugh and learned something new. Want to take the next step? Sealed can help! 
At Sealed, we've found that insulation, air sealing, and heat pump HVAC upgrades can cut a home's energy use by 50%.
We're on a mission to make homes more comfortable, healthier, and less wasteful through weatherization, comfort, and energy efficient upgrades. Tap here to get started. 
Areas of your home that need to be weatherized
No matter your home's quirks and unique needs, there are nine key areas of weatherization upgrades that most homes need:  
Doors & windows: Drafty windows and doors are prime real estate for air leaks and moisture vapor. Seal them well with fresh weatherstripping and you're looking at less wasted energy and more comfort in no time.
Foundation: Over time, brick, concrete and stone foundations in older homes can degrade and leave gaps for air to seep in.
Crawl spaces: There are many ways to weatherize a crawlspace. You can insulate the rim joists, fill cracks in the walls, or even insulate pipes. It depends on what your space needs.
Fireplace: Pro tip: If you don't have a fire going in your fireplace, keep the damper closed to minimize warm air from exiting through the chimney.
Attic: Insulating your attic is one of the best things you can do for the comfort and energy savings in your home. But some homes don't even have traditional attics, which is why a customized weatherization approach to each house is necessary.
Recessed lighting: This type of lighting is excellent to have, but it can actually cause a lot of heat loss straight through the top of the attic. Professionals know how to seal up these (and other) light fixtures to stop airflow issues they may cause.
Basement: Your home can benefit from newly insulated basement walls. Every home is different, but mineral wool or foam board could be a good choice in this situation because it doesn't break down when it gets wet.
Vents and fans (like bathroom fans): Exhaust fans don't remove moisture unless they're properly vented outdoors. You can improve your ventilation by upgrading to energy recovery ventilation systems.
Walls or ceilings of attached garages: Poorly insulated walls or ceilings in a garage that's attached to a living area in your home could cause outside air to seep into your house. Read Should I insulate my garage? to learn more.
How much does it cost to weatherize your house?
The U.S. Department of Energy estimates the average home spends about $4,695 in basic weatherization upgrades. The Natural Resources Defense Council, on the other hand, offers an average closer to $7000 (6).
Ultimately, weatherizing your home is a custom job unique to every house. Cost varies, depending on several factors, including the:
Size of your home
Year it was built
Local climate
Type of weatherization improvements your house needs
You'll also need to factor in the following:
Type or quality of materials you use to weatherize your home: Usually a combination of insulation types and air sealing supplies is needed.
Extent you decide to weatherize your home: Some homeowners define weatherization as upgrading the weatherstripping around windows and doors—and leave it at that. But if you're looking for a big cut in energy waste and a big increase in comfort, whole-home weatherization is what you'll want to pursue.
Experience level of the contractor you use: At Sealed, we only work with the best of the best in your area. Expertly-trained home performance contractors will install whole-home weatherization from top to bottom, so your house is optimized for the most comfort year round.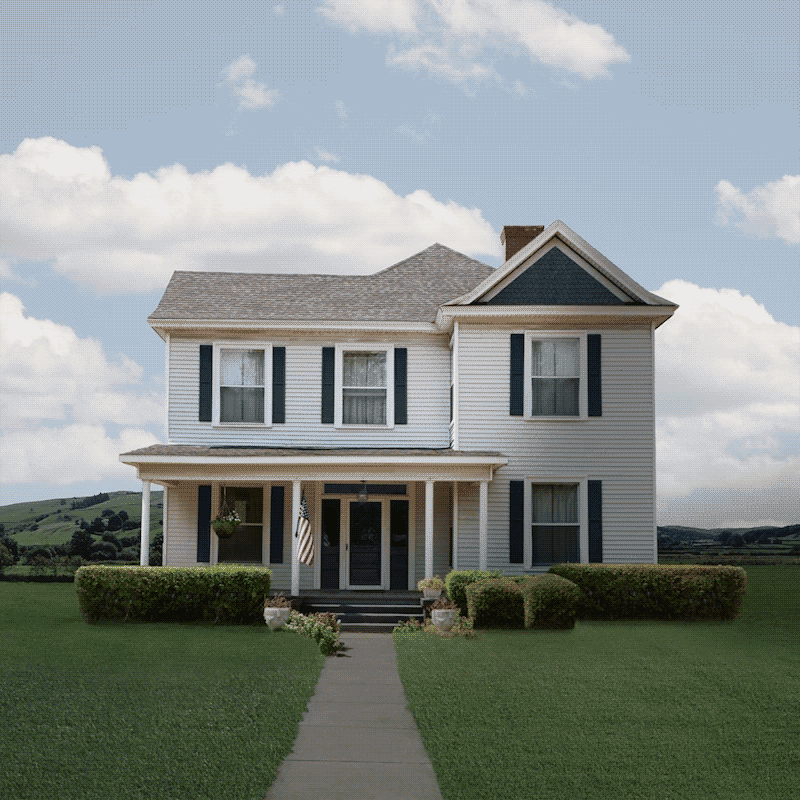 Incentives and rebates for weatherizing your home
Believe it or not, there are federal, state, and even local utility financial incentives for weatherizing your home.
(Yes, even the U.S. government and your utility company want you to save energy. Because, in the end, making your home more energy efficient benefits everyone!)
Here are some of the ways you can get incentives and financial assistance for weatherizing your home:
Check out the EnergyStar rebate tool to find local rebates for energy-efficient upgrades
If you meet certain income requirements, you may qualify for the weatherization assistance program (more info on that below)
Scan our homeowner guide to the Inflation Reduction Act to learn about the new home improvement rebates and tax credits available
If you live in New York, try out our NY energy rebates calculator to see how much you could save on whole-home weatherization
Depending on where you live, you could receive utility rebates that cover weatherization and other efficiency upgrades
Once you decide on what weatherization upgrades your house needs, it's time to check out home weatherization companies in your area.
What do home weatherization companies do?
Home weatherization companies provide services to completely weatherize your home from top to bottom by trained experts.
Many certified home performance contractors (that have earned BPI certifications) can help you make your home more comfortable and efficient, and all you have to do is reach out.
It takes solid training and expertise to do this kind of work correctly. Whole-home weatherization is a lot of building science—with a little bit of art and magic thrown in.
If you need some examples of highly-rated home weatherization companies (and what to look for when shopping around for a contractor), here are some high-quality companies that we regularly work with at Sealed:*
If you need help paying for weatherization upgrades to your home, remember, there are federal and state-run programs to assist. Tap here to jump ahead to learn about them!
Why wait? Get the benefits of weatherizing your home right now
Want year-round comfort? No need to wait around.
If you're ready to take the next step, we'll put together a custom home upgrade plan that will make your house feel great—yes, even if it's an old, drafty house that's hard to heat.
Need new HVAC, new insulation, or air sealing? We'll connect you with a trusted local pro.
Then? You simply get to enjoy your home.
Fill out our quick questionnaire to get started on whole-home weatherization upgrades.
FAQs about whole-home weatherization
Got questions? We've got answers. Home weatherization is our thing!
Use this list to skip ahead to the information you need today:
Don't see your question here? Call us at 917-382-3729.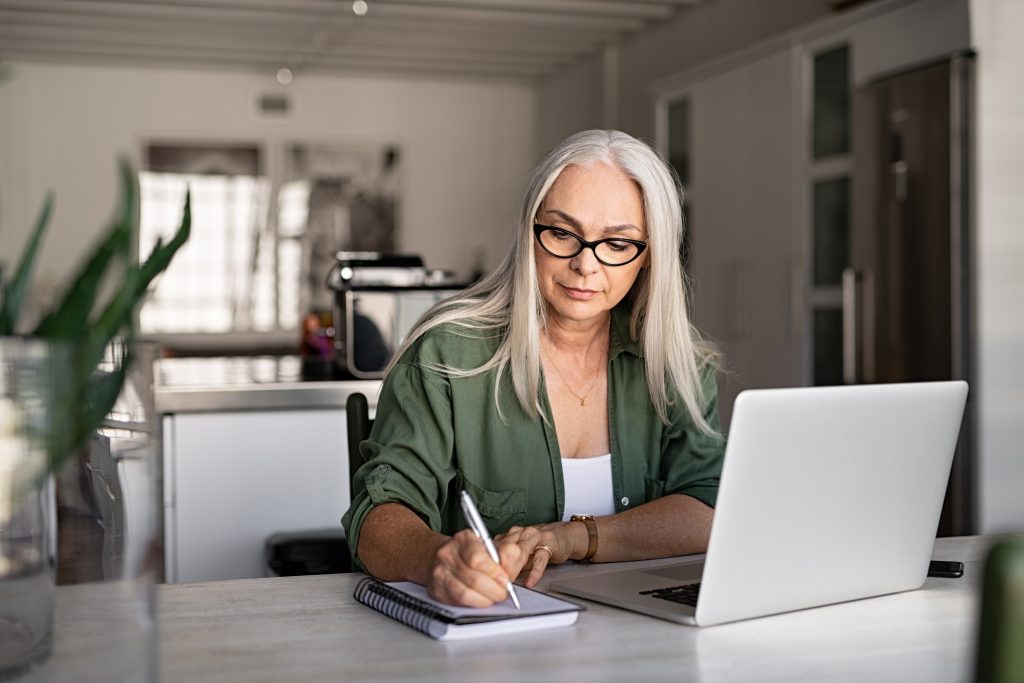 What is a weatherization assistance program?
The U.S. Department of Energy (DOE) launched the Weatherization Assistance Program (WAP) to help lower-income households save money on energy costs by making their homes more energy efficient, safe, comfortable, and healthy.
What does the weatherization program cover?
Weatherization programs vary from state to state. For more, check out updates at Energy Star.
How to apply for the weatherization assistance program
To apply to the DOE Weatherization Assistance Program you can head to Energy.gov to get started.
What is weatherproofing a house?
Good question! It's actually another word for weatherization: It's a collection of energy efficient home improvements to protect your home from extreme weather conditions, unwanted airflow, or heat loss.
What is winterizing a house?
Winterizing is a lot like weatherization. The main difference is that winterizing focuses on avoiding heat loss and expensive energy bills during the year's coldest months.
How do you winterize a house?
Many of the steps included above for weatherization are the same exact things you need to do to appropriately winterize your home.
However, there are a few more things to do to get your house prepped for winter:
Get bags of salt for snow and ice care ahead of the weather
Clean out your gutters—this helps prevent ice from damming up
Have a good snow shovel on hand for removal
Protect outdoor spigots and pipes by insulating them
Clear out your fireplace before use (check for animal and insect nests!)
Put away outdoor items, like garden pottery, outdoor furniture, and grills
For more cold-weather tips, learn how to stay warm on cold days.
And remember, to stay more comfortable and cut energy waste year round—no matter what the weather brings—make sure to weatherize your home. 
---
* This list contains a few of the real (and amazing!) home performance contractors and home weatherization companies that Sealed works with as examples. Our contractor partners are not limited to this list alone.
If you have questions about what companies we work with in your area, feel free to give us a call at 917-382-3729. We're happy to direct you to state and local resources, even if Sealed isn't right for your home.