Heating costs this winter might be a bit shocking. Discover why your winter heating bill is going up—and what to do about it.
If you're here asking yourself Why is my heating bill so high? you've stumbled upon the right corner of the Internet.
We all love to be cozy in the colder months. Those first few cold-weather days are filled with warm sweaters and nostalgic cups of tea and cocoa.
But the novelty can wear out fast. Because when chilly weather hits, so do the high heating bills. And heating fuel prices will be especially high for the 2022–2023 winter.
In this guide, we'll be talking through 2022–2023 winter heating costs and price increases in plain language—and what to do about them. You'll cover the following:
If you're ready to cut energy waste showing up on your high heating bills, a cold climate heat pump and top-to-bottom home weatherization are the best ways to reduce energy use. (We'll talk about how these work to conserve energy later in this guide.)
And depending on where you live, with Sealed you can get these energy-efficient home upgrades at no upfront cost.
Stay up-to-date on the best ways to cut energy waste at home.
Why are heating bills going up?
There are a few factors behind why home heating costs are rising, but primarily these increases are influenced by the rising cost of fossil fuels and a high heating demand.
Even if you don't use fossil fuels to heat your home, their price increases affect the cost of electricity.
Why? A portion of the electricity your home uses is generated by fossil fuels (unless you've intentionally selected clean electricity use only from renewable sources, like solar).
And the price of fossil fuels are influenced by geopolitical and market factors that are out of your control—and out of the control of your utility company, too.
Some of the reasons behind the rising cost of these energy sources include:
Increased energy demand due to hotter summers and colder winters
Higher production costs due to inflation and supply chain disruptions during the COVID-19 pandemic
Global conflicts, including the ongoing war in Ukraine
Natural disasters
You can read more about why the cost of natural gas has increased here.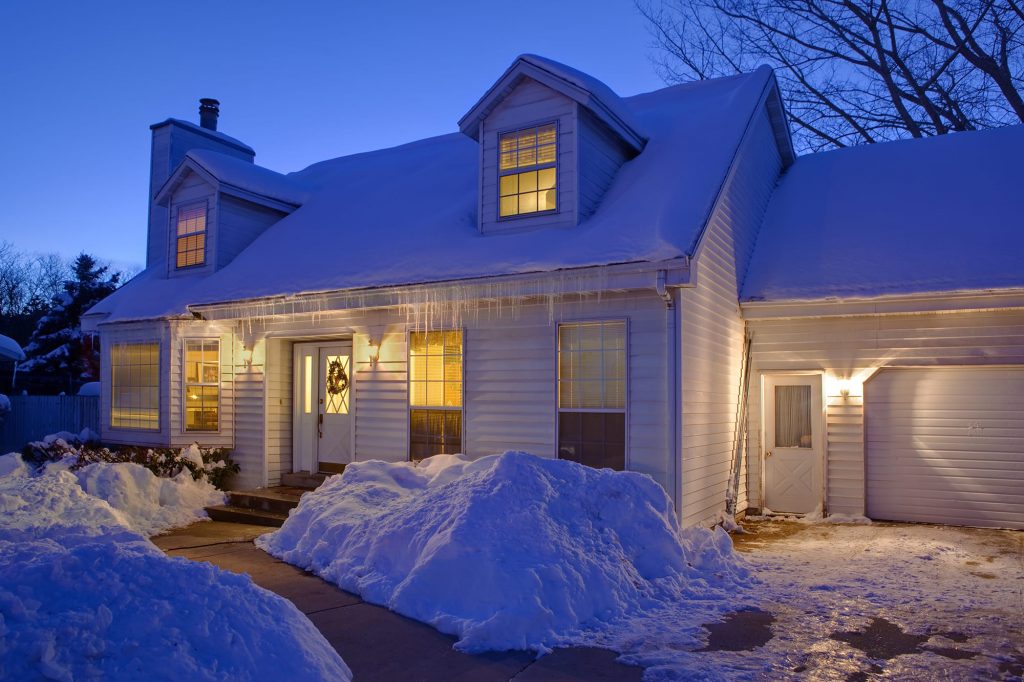 Heating costs this winter: 2022–2023 Winter fuels outlook
Each October, the U.S. Energy Information Association releases the winter fuels outlook, and this year is particularly shocking.
Below, we'll give you a look at these rising prices in plain language, but you can find all the nitty-gritty details in the original report here.
Tap below to skip ahead to the heating source you use in your home.
Cost of natural gas for winter 2022–2023
If you heat your house with natural gas, it's expected that you'll spend about 28% more this winter.
We'll let that sink in for a moment.
(Okay, take a deep breath and keep reading, because we'll cover what to do about high heating prices below.)
On average, the EIA predicts that households relying on natural gas heating will spend about $930 total to heat their homes in the 2022–2023 cold season. This big jump is based on both an increase in natural gas consumption and prices.
If you live in the Northeast or Midwest, you can expect even higher bills with the EIA estimating total winter bills over $1,000 in each region.
It's important to remember that your average spend will vary based on your local climate, square footage, and how well your house is insulated and air sealed. Curious to learn more? Check out Why is my natural gas going up? to do a deep-dive on rising gas prices, or read Why is my gas bill so high? to troubleshoot your home heating costs.
Ready for better, healthier home heating? See the pros and cons of converting from natural gas to electric heat pumps. Or check out the benefits of heat pumps vs. furnaces to compare the two and see how they measure up.
If you heat your house with natural gas, it's expected that you'll spend about 28% more this winter.
Cost of heating oil for winter 2022–2023
If you're one of the 4% of Americans that heat your house with heating oil, it's expected that you'll spend about 27% more this winter to keep your home warm.
According to the EIA, the average U.S. household that uses heating oil will consume about 520 gallons (this year is predicted to be colder) and spend about $2,350 on average to heat their home over the winter.
But what you spend on your heating bills this winter could be more or less based on your local climate, square footage, and how well your house is insulated and air sealed.
Still using heating oil to heat your home? Now's a good time time to make the switch.
Read Why is heating oil so expensive? to discover the ins and outs of this high-cost home heating method. Or learn about converting from oil to electric heat in our full guide.
Cost of electric heat for winter 2022–2023
If you heat your home with electricity, it's expected that you'll have a 10% increase in your home heating costs this winter, spending about $1,360 on average, according to the EIA.
Why hasn't electricity increased at the same rate as fossil fuel heating?
Well, electricity generally tends to be a more price-stable form of energy, since it's generated by a variety of energy sources.
This winter, electricity prices are rising because natural gas is currently the largest generator of electricity in the U.S. (and remember, the cost of natural gas has increased significantly over the last 24 months).
But as our energy-generation mix shifts to cleaner, carbon-free energy sources (like wind and solar), electricity will likely become more stable over time (1).
Although $1,360 is the EIA's predicted average heating spend for homeowners with electric heat, what you'll end up spending on your heating bills will be impacted by the:
Type of electric heating your home uses (a heat pump vs. electric resistance heating)
Winter weather in your area
Your home's square footage
How well your house is insulated and air sealed
To cut down on energy waste in your home, see if your home exhibits any of the signs of wasting energy.
And if you aren't using a heat pump to heat your home, upgrading from electric resistance heating (which is the equivalent of inefficiently heating your home with a toaster) to energy-efficient heat pumps is one of the best ways to cut energy waste.
Electricity prices are rising because natural gas is currently the largest generator of electricity in the U.S.
Cost of propane for winter 2022–2023
If you use propane to heat your home, the EIA predicts you'll spend about 5% more this year on your heating bills if you live in the Northeast, Midwest, and South, averaging out to about $1,970 per household for the full winter if you live in the Northeast.
Read Why is propane so expensive? to learn more.
Remember, your heating bill costs for the winter ahead will be determined by the climate in your area, the size of your home, and if your house has been properly weatherized with air sealing and insulation.
Learn more about how to improve your indoor air quality or reduce your carbon footprint at home by upgrading from fossil fuel heat.
We've covered estimated costs for this winter, which can give you better insight into high heating bills… but that doesn't answer the question about your heating bill specifically and how houses lose heat.
Let's take a look.
Answered: Why is my heating bill so high?
Your heating bill is so high for two major reasons:
The cost of energy is really expensive right now, and
Your home is leaking heat.
As outlined above (tap here for specifics), energy costs are really high this year.
An increase in global demand for natural gas and other energy sources over the last 12-24 months is a big reason for the recent price hike.
In fact, natural gas prices are the highest they've been since 2008 (and are slowly approaching 2008's peak prices), and a cold winter with high energy use is predicted (2).
The other reason?
Your house is leaking heat and allowing that paid-for comfort to escape. Actually, most houses (about 85%) in the U.S. are, as the majority of American homes were built before energy efficiency standards were in place (3).*
Your house loses heat through hundreds (sometimes thousands) of tiny open gaps, seams, cracks, and holes called air leaks that allow cold air in winter—unless your house has been professionally air sealed, but most haven't.
Pair air leaks with insufficient insulation, an overworked HVAC system, and leaky ducts, and that means the expensive heat you pay for is escaping right through your attic, foundation, and walls.
The video below offers a good visual of how exactly this happens in your home.
When will home heating prices go down?
The EIA predicts that natural gas prices will go down in 2023, which would help reduce next winter's heating bills (4).
However, no one can accurately predict the future every time, even with sophisticated models and tons of meaningful data.
In fact, the EIA's original predictions for 2022 gas prices were a lot lower than actual natural gas prices ended up being overall (5).
Gas prices have increased 304% since their record 2012 lows.

U.S. Energy Information Administration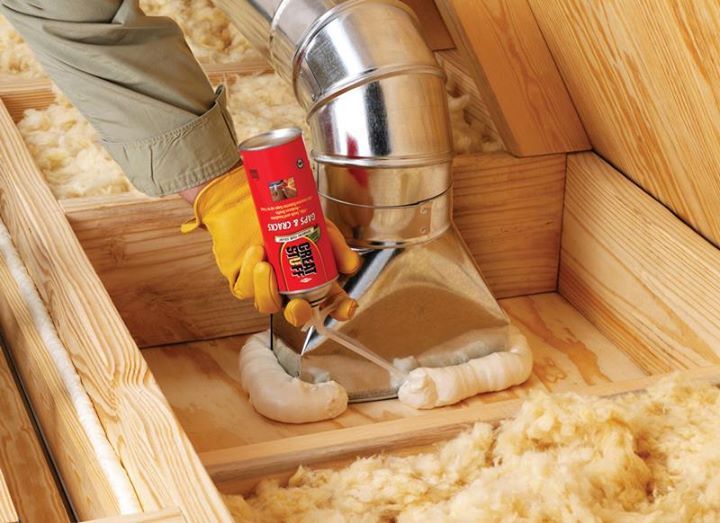 The absolute best way to lower high heating bills is to cut your home energy waste, plain and simple.
And two most impactful ways to cut big energy waste at home are:
Weatherizing your home from top to bottom and
Upgrading your heating system to a high-efficiency heat pump
These two upgrades are significant home improvements, so we're also going to give some essential tips below to cut the most energy you can starting today.
Don't know where to start? Get a professional energy assessment or do a DIY home energy audit to see where your house may be losing heat and wasting energy.
(By the way: You can get a super-efficient heat pump with Sealed—and heat pumps are 3x more efficient than traditional home heating systems. Yep, it's true. Learn how to get a heat pump at no upfront cost.)
And keep in mind, there are tax credits for home upgrades under the Inflation Reduction Act and even local utility energy rebates that can help you make these upgrades to significantly reduce your energy use at home.
(Sealed experts can help you navigate and understand local rebates and federal incentives for your upgrades!)
Live in New York State? Check out our NY energy rebate calculator to see what you could save.
What to do if you need help paying heating bills
If you need help (or think you'll need help) paying your heating bills this winter, contact your utility company ASAP. Many local utilities have a "budget billing" option that can even out your heating costs throughout the year. There are also state- and federally-funded energy assistance programs based on income eligibility that can help cover high heating costs.
You may even qualify for the Weatherization Assistance Program (WAP), which can help make your home more energy efficient, depending on your income. To apply to the DOE Weatherization Assistance Program, you can head to Energy.gov to get started.
Many local utilities have a "budget billing" option that can even out your heating costs throughout the year.
Ways to save on heating bills: Tips and tricks
To lower your next heating bill, start using some of these tips right away:
Maintain your home heating system to maximize efficiency
Weatherize your house—not just the doors and windows
Install a smart thermostat and/or lower your thermostat when you can
You'll cover how to do each of these below.
1. Maintain your heating system to make sure it stays efficient
Replace your heater's air filter every few months to ensure maximum efficiency (you can even clean it with a vacuum more often than that if you like!). And get an annual tune-up for your home heating system from an HVAC professional. HVAC tune-ups are not too expensive, and they keep your HVAC system in good working order.
And if you have a home heater that runs on fossil fuels, an annual check-up can also keep your heating system working safely, since natural gas, oil, and propane heat all come with a carbon monoxide risk.
2. Weatherize your house—not just the doors and windows
When people think of home weatherization, they usually picture weatherstripping doors or putting plastic over windows. Caulking and weatherstripping these areas can really help cut drafts—even just installing thermal curtains or using homemade draft stoppers can help.
Your doors and windows are a start, but your foundation and attic need this work, too. And you'll see the most improvement in keeping cold air out and warm air inside by making important whole-house air sealing and insulation upgrades as part of your weatherization project.
Bonus: This kind of work reduces the energy load on your existing home heating systems and can help a new HVAC system last longer!
Read how to fix a drafty house permanently to learn more about weatherization.
3. Set back the thermostat 10 degrees when you're not in the house (or install a smart thermostat)
This tip is for those of us who haven't converted to a heat pump yet.
If you're not at home (or when you can handle a little extra chill and it won't impact your health in any way), set your heater back 10 degrees. This little trick could save you 10% on your heating bills.
Did you know that installing a smart thermostat can help you do this automatically? (That way, you don't forget!). They can help you save up to 15% of the heating and cooling energy you use (6).
A very important note here if you have a heat pump: Skip this recommendation. Let your smart thermostat do the thinking here, since heat pumps work more efficiently when you're not adjusting the temperature manually throughout the day.
Stop heat from escaping your home—at no upfront cost
The best way to fight high heating bills? Stop heat loss.
Sealed fights the rising cost of fossil fuels by helping you reduce your home's energy waste, heat your home more efficiently, and keep the heat you're paying for inside your house with heat pump and home weatherization upgrades.
And if your house qualifies to work with Sealed, you could get energy upgrades at no upfront cost. Keep your money in the bank… and start feeling better in your home ASAP.
You'll pay for the work done with a flexible payment option that works best for you and your budget. If you don't save energy, we take the hit. Learn more.
See if you house qualifies to work with Sealed today.
---
*85% of American housing stock was built before 2000, when residential energy-efficiency standards became prevalent in building codes.