When it comes to fixing cold floors, drafty rooms, or a second floor that feels like a sauna, it pays to be picky.
If you want to make your home more comfortable and reduce energy waste, many contractors will say they're up to the task. But when it comes to fixing cold floors, drafty rooms, or a second floor that feels like a sauna, not all contractors are created equal.
In our years of experience, we've found it's best to work with the specialists. That's why Sealed partners exclusively with Building Performance Institute (BPI) certified home performance contractors.
In this article we'll explain what makes home performance contractors different, and why that matters for you.
A quick history of home performance
As a discipline, home performance was a reaction to the 1973 oil embargo, with the goal of making homes and buildings more energy efficient to cut back on fuel use. It's become more popular in subsequent years as people in the construction and energy industries became more focused on make homes efficient and safe for the occupants.
And for good reason: according to the US Department of Energy, houses can lose up to 30% of their heating and cooling energy as a result of poor air sealing and insulation.
Houses can lose up to 30% of their heating and cooling energy as a result of poor air sealing and insulation

US Department of Energy
Specialized home performance contractors look at your house as an ecosystem in which all parts are connected. The home's environment, indoor air quality, materials, design, equipment (or appliances, like heat pumps and furnaces), and even software are all taken into account to help determine how to use as little energy as possible, while keeping your family comfortable and safe.
Sound like a lot to consider? It is! The training is rigorous and the criteria are stringent to meet Building Performance Institute standards. That's one reason why Sealed has found that elite group of certified contractors represents just 2% of contractors in our territory.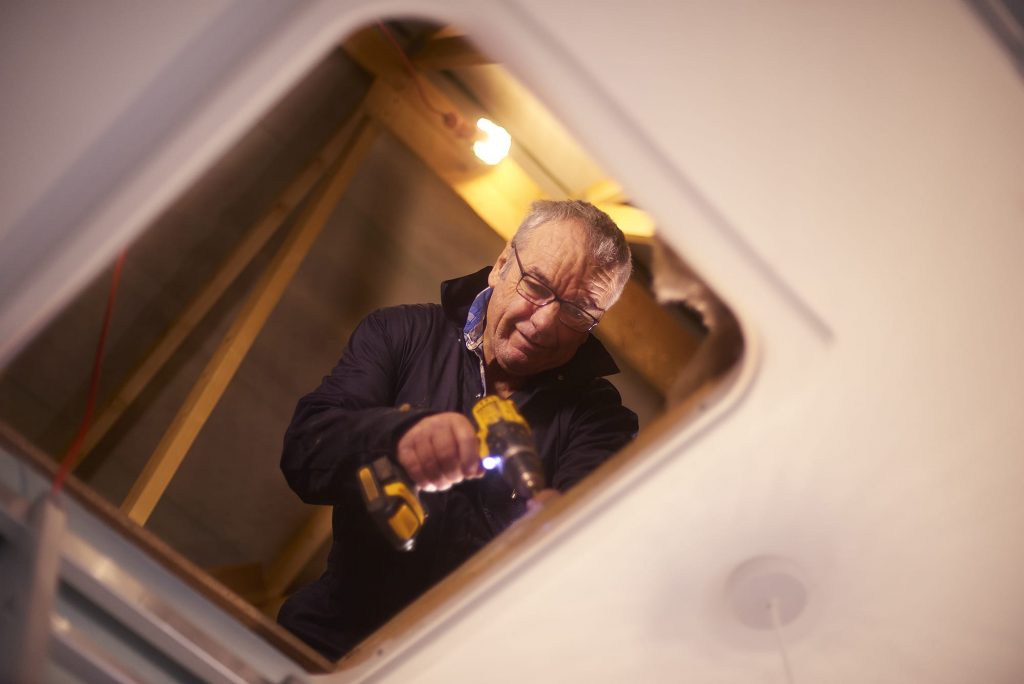 What does a home performance contractor do differently?
Certified home performance contractors are both diagnosticians and surgeons. In other words, they can find the problems in your home, and then implement the fixes to help it work and feel better.
Some contractors might tell you that fixing drafty rooms or uneven temperatures is simply a matter of adding more insulation. But there's more to it than just rolling out a few batts of fiberglass across your attic floor. Here are some of the things that a home performance contractor considers when assessing the causes of temperature imbalance in your home:
Is the attic floor properly air sealed?
Will the attic have enough ventilation to prevent mold growth?
Have precautions been taken to fire-dam your chimney?
What about the material being used for insulation? Does it prevent fire? Will it keep out pests? (Raccoons love to eat fiberglass, and mice love to nest in it.)
Does your house have a basement? Has the perimeter of the foundation been properly sealed and insulated to prevent drafts at the source?
Is your heating equipment leaking any gases?
Are there any other safety concerns that must be addressed before installing insulation upgrades (like knob and tube wiring, or asbestos)?
And that's only the tip of the iceberg. As you can see, there's a big difference between just getting the job done and getting it done right.
Your partner in home performance
Sealed is proud to partner with these outstanding professionals. And we're proud to make this work available to more people with flexible payment options and an energy-savings guarantee.
Ready to learn more about improving your home's performance? Talk to Sealed, and we'll start building a plan together.